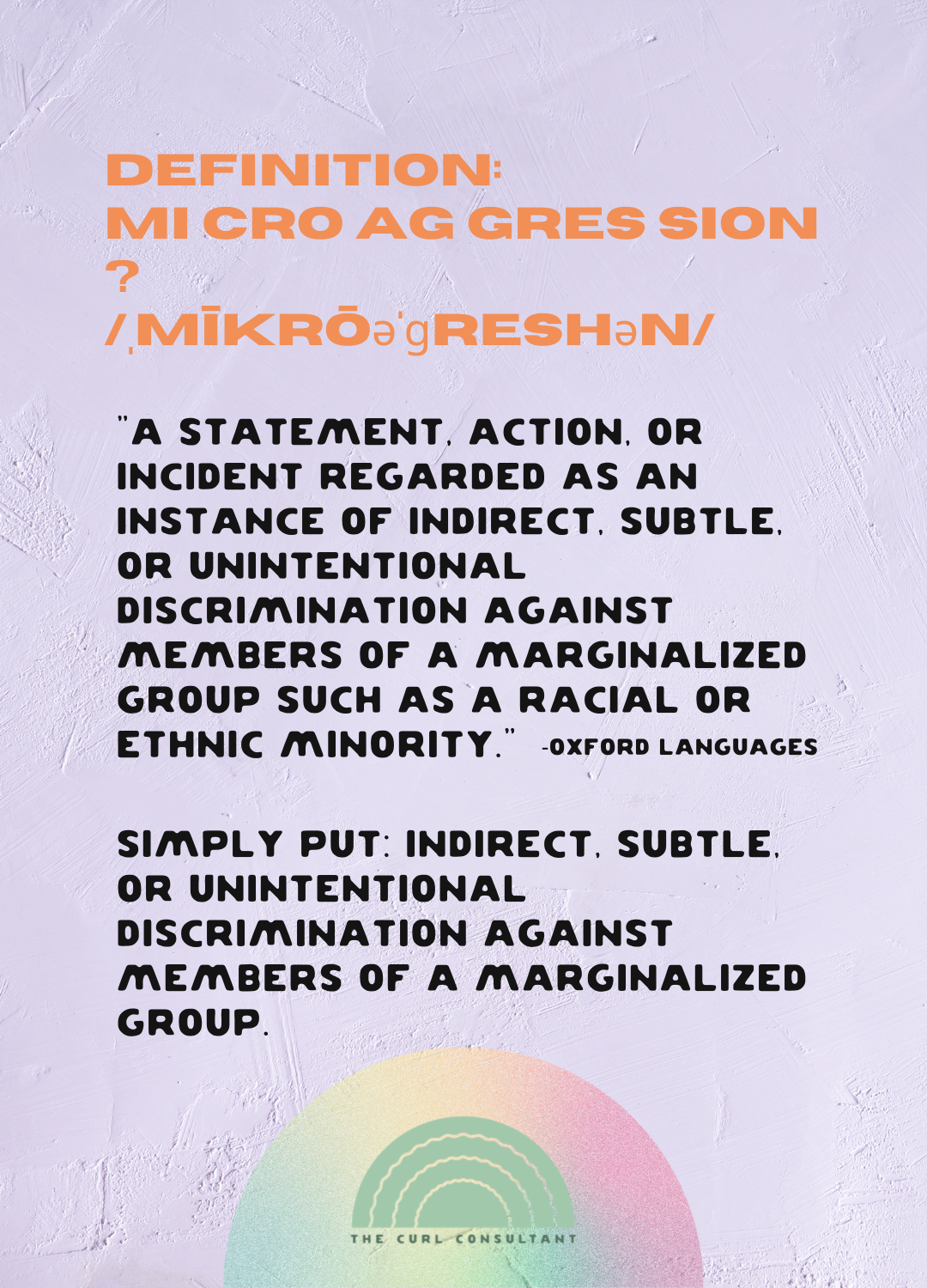 What are Microaggressions and what do they have to do with the Salon industry?
Microaggressions are woven throughout the beauty industry. They're the sometimes subtle, often thinly veiled ways that marginalized people are conditioned to feel devalued.
In this class, we'll examine how Microaggressions impact the conversation regarding highly textured hair in the beauty industry.
In this class you'll learn:
How Microaggressions impact our workspaces and clients
The subtle ways highly textured hair is devalued in hair education 
How companies use language to imply straight hair is better
Tools for self evaluation and improvement
We'll cover a ton of ground as we learn about the impact of Microaggressions on our salon spaces and clients. As a bonus I've included a segment where I do Deeper Dives into 4 product manufacturing companies to evaluate the methods they use to market to customers looking to embrace their Natural Hair.
Available in days

days after you enroll

First Section